WELCOME TO THE WORLD OF DEA
Discover the history of Dea from inception to it's place as the world's leading brand of true luxury linens for the bed bath and table.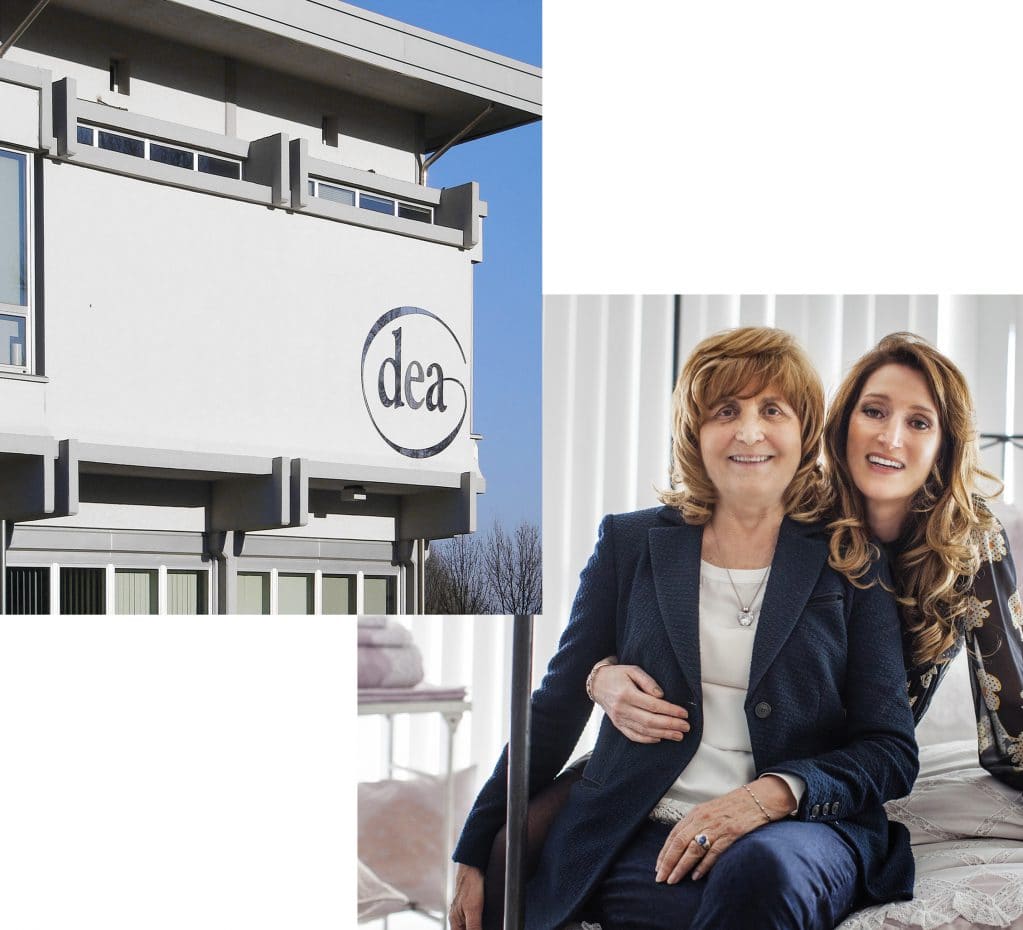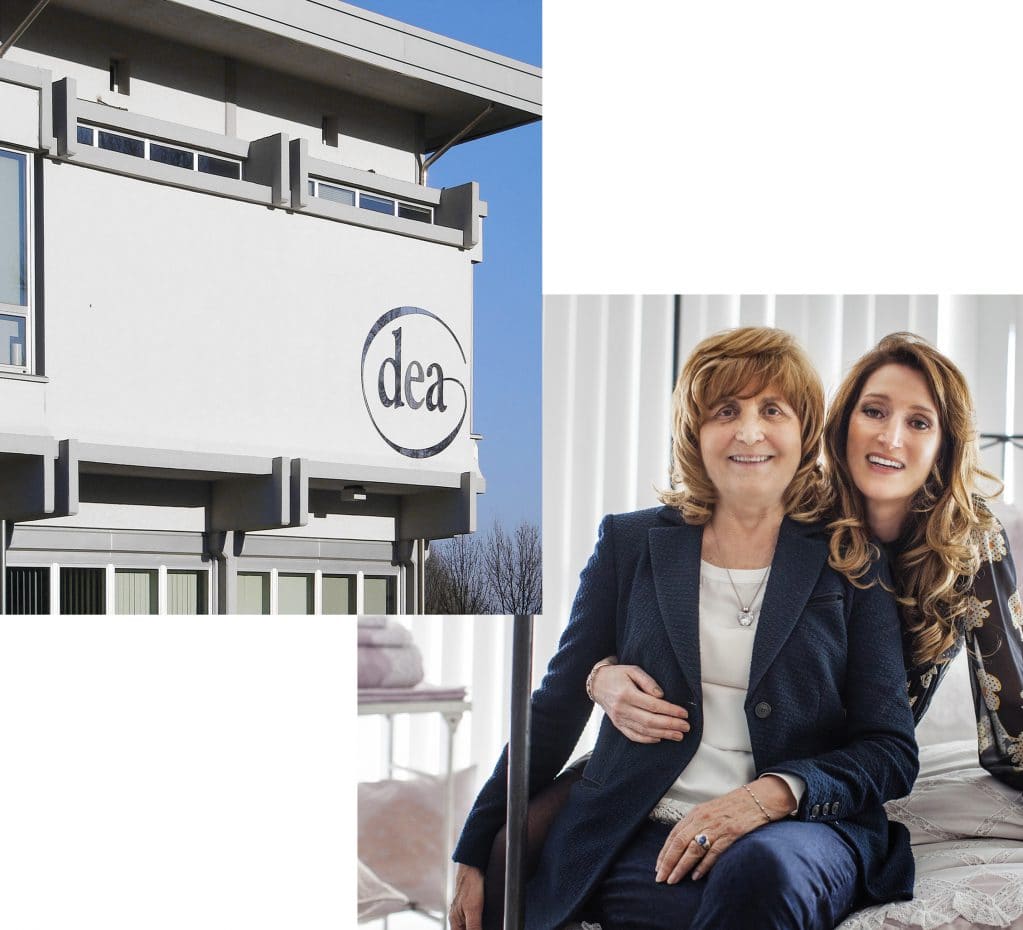 A PASSION FOR PERFECTION
The story of Dea is the story of Dea Mantellassi. Starting in the industry as a young apprentice, Dea was driven by an ambition to make the finest linens in the world. She soon established her own workshop in the Tuscan countryside, gathering around her the area's most illustrious craftspeople each an expert in their respective field, and sourced the best materials for them to work with.
Dea Mantellassi with her daughter Sabrina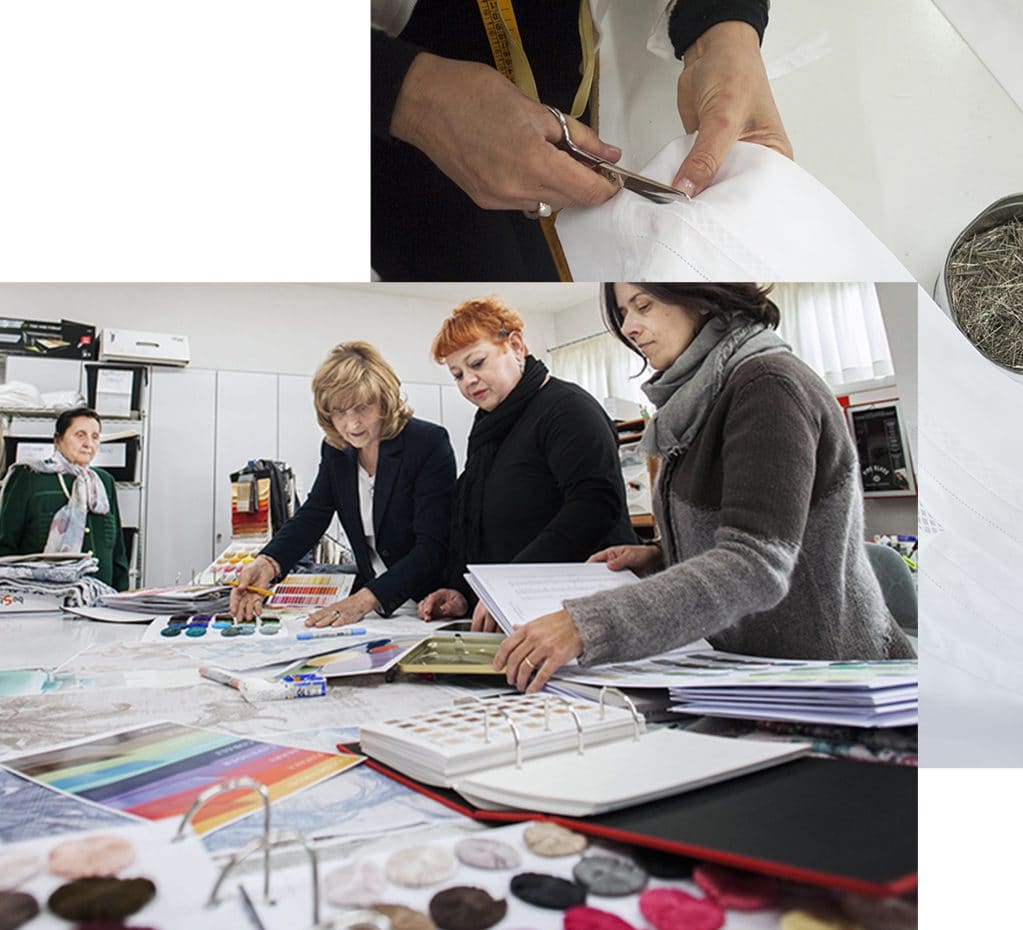 A FAMILY AFFAIR
Dea with her design team overseeing the creation of the latest collections. On the left is Dea's mom Lorena. Last year, Lorena celebrated her 100 birthday.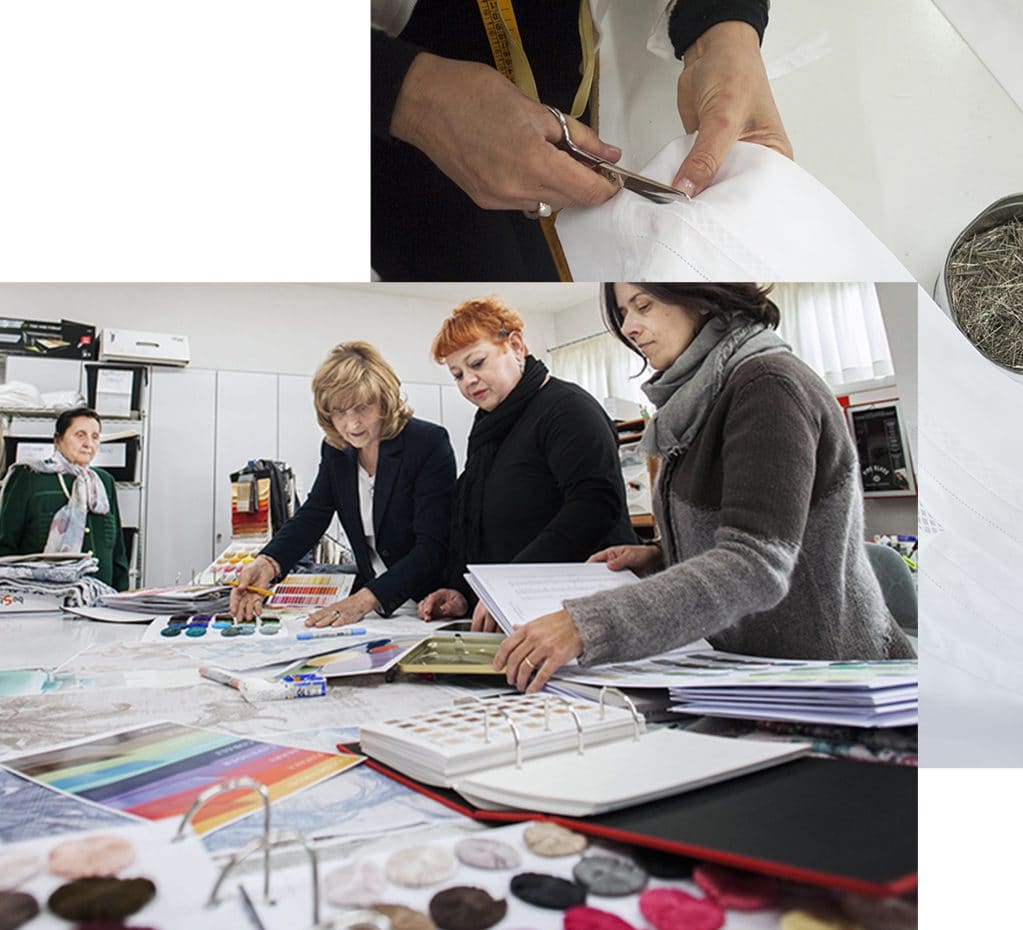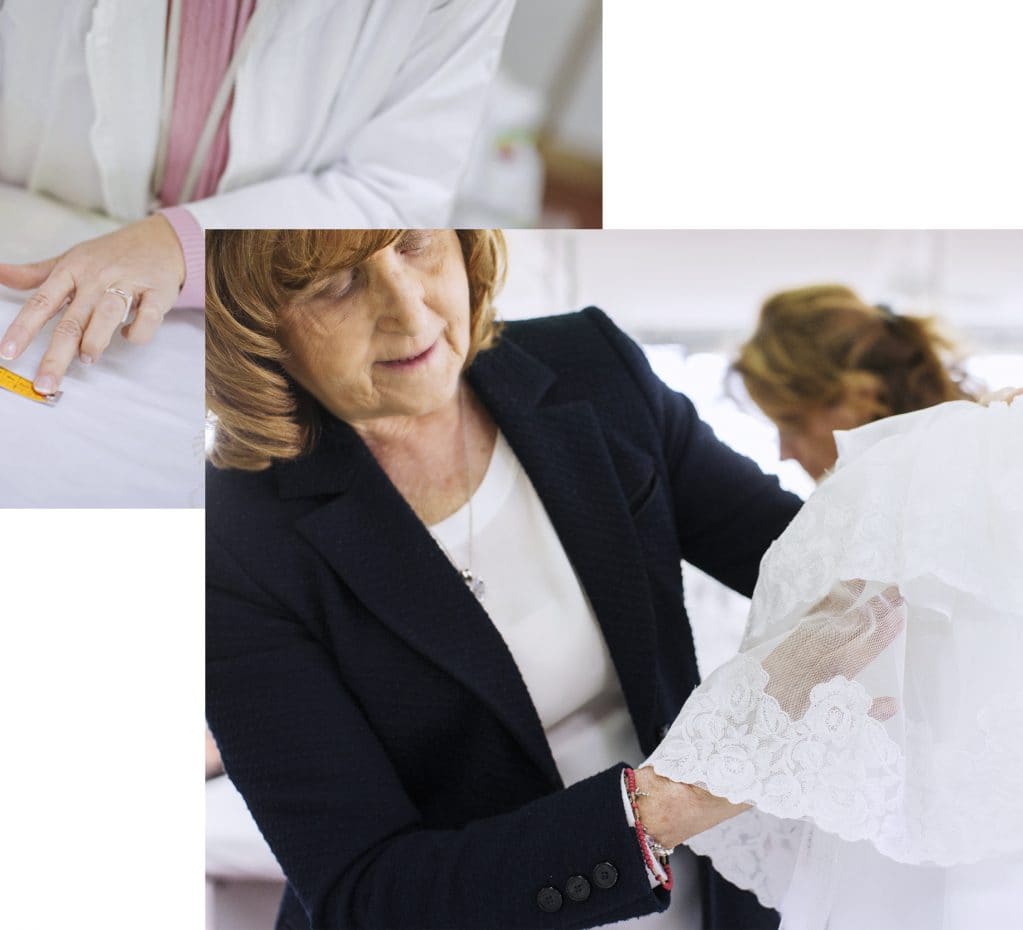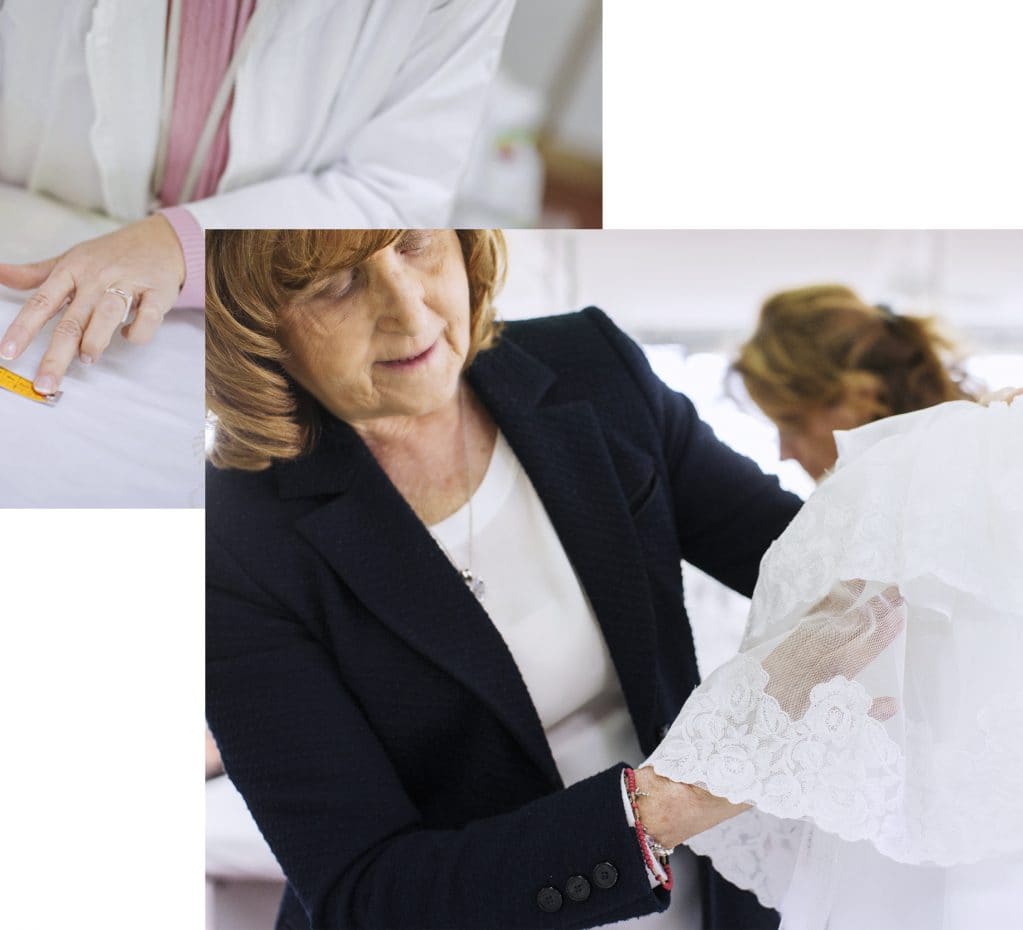 VIRTUOSIC SKILL
Every Dea creation is a celebration of the intrinsic relationship between material and the virtuosic skill of the women who cut, sew and embroider. All of Dea's linens are produced in-house. This means that absolute control is maintained over the quality of these exquisite creations at every stage of the creative process.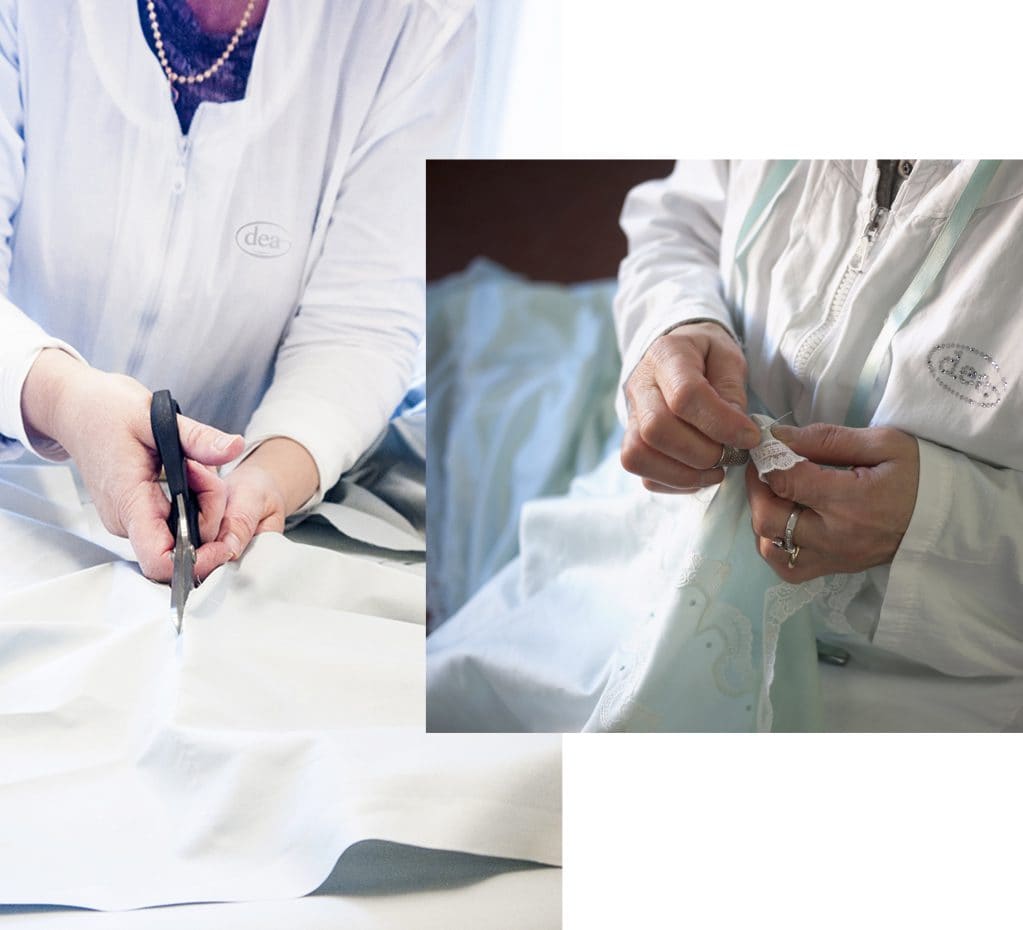 A LASTING LEGACY
Perhaps Dea's greatest achievement is she has preserved the talents of highly skilled craftspeople, many of whom have had their talents passed down through generations. And although times change, that artisan spirit continues. For every new chapter in the history of Dea, the brand continues to challenge the boundaries of craftsmanship and to evolve with the needs of today's customers.